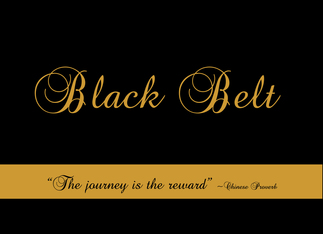 If you are a Martial Artist, chances are you know someone who will be earning their black belt this year. Be prepared with Black Belt Congratulations Cards, Keepsake Black Belt Club 2009 Ornaments and apparel, iBlackbelt T-shirts and Hoodies. Your black belt worked very hard to achieve this goal and will appreciate your recognition for all their effort.
Choose from several Martial Arts designs on many products at Martial Arts by Lora Severson Photography. I also am a Martial Arts black belt in Taekwondo (working towards my 2nd degree) and I realize how difficult it is to find unique gifts and cards for martial arts. That is why I created my online martial arts shop. Designs suitable for your karate, taekwondo, kung fu or judo athlete.
Master Instructors buy black belt cards and gifts in bulk for the students of your school or gym and save money!
Sphere: Related Content